Genuine Honda Interior & Exterior Accessories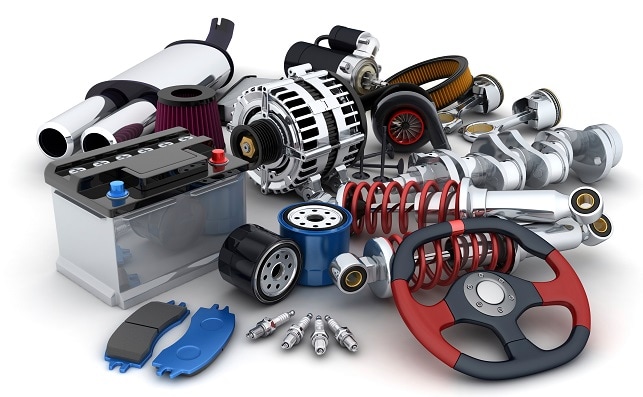 Are you looking for Honda parts and accessories? Number 7 Honda is the preferred source of genuine Honda parts and accessories in Woodbridge, Ontario. Customers are welcome to contact us for more information regarding these parts and accessories. Customers can also schedule the installation of genuine parts and accessories at our Service Center. 
Genuine Honda parts and accessories are manufactured with the highest quality standards to ensure reliable performance and safety while driving your Honda. Unlike aftermarket products, which may not conform to Honda's engineering and material standards, genuine Honda parts and accessories will ensure that your overall vehicle performance is not compromised. Genuine Honda Parts and accessories are also designed with precision and undergo rigorous testing at Honda's manufacturing facilities.
Honda Floor Mats
We offer and install genuine floor mats that are designed to the specifications of each vehicle model. These floor mats are not only manufactured to withstand conditions during the different seasons, but they are also designed to precisely fit the floor area below each seat in the vehicle.
The mat in the driver's seating area is designed with eyelets to secure it in place, minimizing any interference with pedals during driving. Only one set of either carpet mats or Honda Genuine all-season mats must be used in the driver's seating area. This will prevent one mat from displacing the other, interfering with pedals while driving.
Protection Package
We offer a selection of protection package items for customers looking to keep the interior of their vehicles clean and devoid of clutter. The protection package items include all-season mats, a cargo tray, and splash guards. These items ensure that your car remains in tip-top shape and reduces the time spent having to clean dirt or smudges inside your vehicle.
Convenience Package
Customers interested in improving their vehicles' practicality can also explore Genuine Honda accessories in our convenience package. This package includes a remote engine starter, an armrest, automatic day/night rearview mirror, and a Honda i-Link system. We also offer a cargo hook with a net, organizer, and dividers.
Schedule An Appointment Today For Genuine Honda Parts and Accessories
If you are interested in Genuine Honda Interior & Exterior Accessories in Vaughan, Ontario, contact us to schedule an appointment at our Honda Service Center. For your convenience, you can also order genuine Honda parts and accessories from our Parts Center.
Keep your car looking as new as the first day you got it with genuine Honda accessories specifically designed to protect your new Honda in Woodbridge, ON. Why settle for aftermarket accessories that are not properly fitted or designed for your Honda? With genuine Honda accessory packages, available at Number 7 Honda in Woodbridge, you can protect your Honda interior with the help of custom-designed accessories made specifically for your Honda model. Choose between two packages; the protection package and the convenience package. With the protection package, you can keep the interior of your vehicle clean and clutter-free with protection package items that include all-season mats, a cargo tray, and splash guards. With the convenience package, you will be able to enhance the practicality of your Honda with an automatic day/night rearview mirror, an armrest, a remote engine starter, cargo hook, net, organizer, dividers, and Honda i-Link. Contact our staff today to ask for more details on how genuine Honda accessories can help protect your Honda.

Make an Inquiry
* Indicates a required field
Hours
Monday

9:00 AM - 8:00 PM

Tuesday

9:00 AM - 8:00 PM

Wednesday

9:00 AM - 8:00 PM

Thursday

9:00 AM - 8:00 PM

Friday

9:00 AM - 6:00 PM

Saturday

9:00 AM - 6:00 PM

Sunday

Closed
Directions
Get Directions