2022 Honda Civic Prototype in Woodbridge, Ontario

2022 Honda Civic Prototype at Number 7 Honda
Number 7 Honda is the preferred Honda dealership in Woodbridge, Ontario, serving Vaughan, Toronto, Brampton, and surrounding areas. We sell all the latest Honda vehicles, including the 11th-generation Honda Civic lineup. Browse our new inventory, contact our Number 7 Honda Team, and complete an online credit application for financing pre-approval to secure your 2022 Honda Civic Prototype when it arrives in Woodbridge, Ontario.
2022 Honda Civic Prototype
Honda has unveiled its 11th-generation Honda Civic vehicle. This model will feature an attractive exterior with fewer curves, cues taken from the bigger Accord, and the interior will have a modern, minimalist aesthetic. A thrilling interior makeover reinvents the clean, uncluttered lines of previous Civic generations while providing exceptional ergonomics and visibility. Meanwhile, the exterior presents a sleek and sophisticated appearance, emphasizing its elegant, aggressive, and spacious look. Particular attention has also been paid to enhancing visibility, including stirring the forward-facing roof pillars backward around the driver's perimeter.
2022 Honda Civic Prototype Interior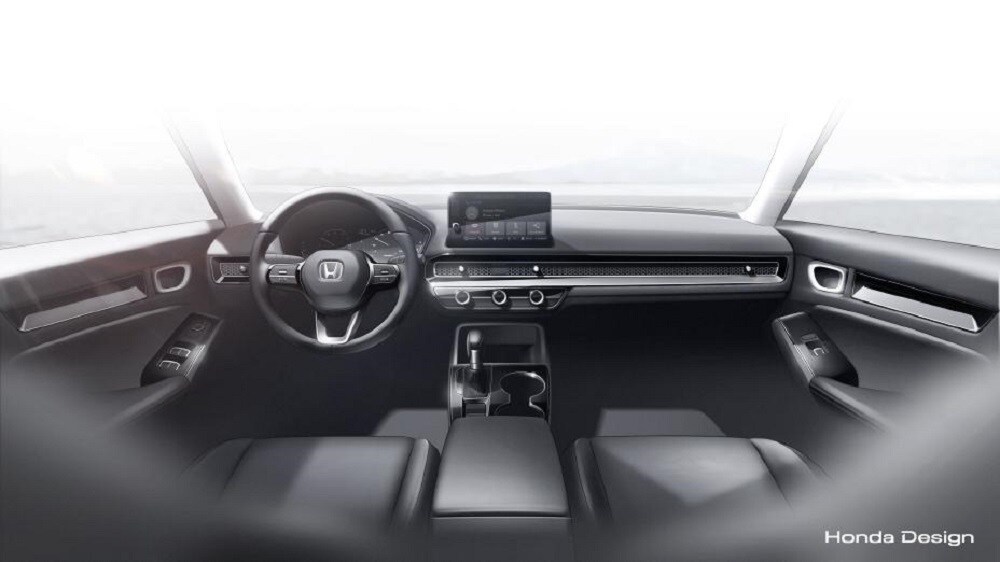 2022 Honda Civic Prototype Exterior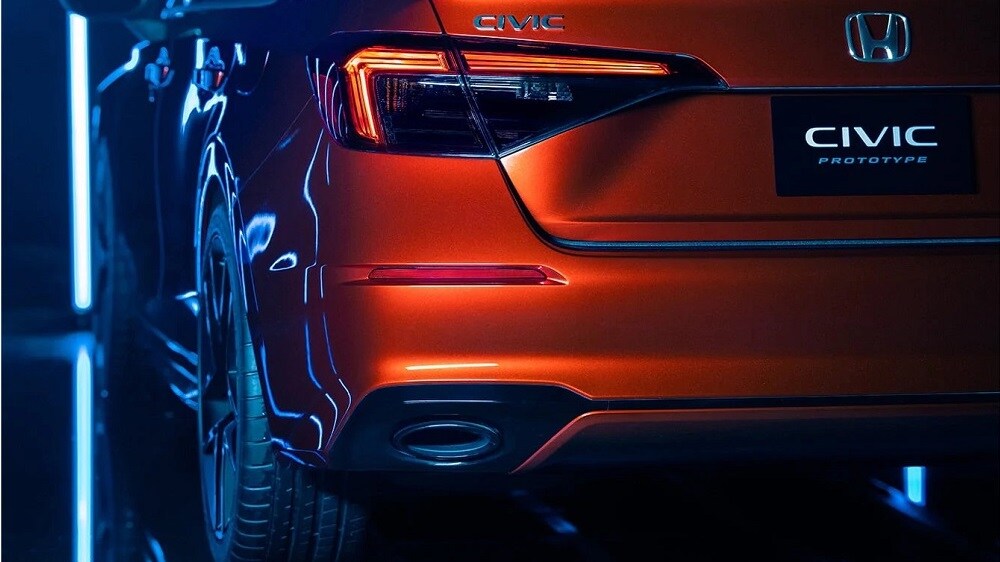 Exterior and Interior Features of the 2022 Honda Civic Prototype
The new appearance of the Civic provides a sleek and refined look, emphasizing both short and broad stature with sturdy horizontal components. In outline, the Civic's greenhouse returns to the body's back, lengthening the top for a good side view.
The high C-line or horizontal edge forms a smooth arc from the front grille to the rear light, providing continuity in the overall design. While the upper R-line runs through the back fenders to the back reflectors, adding a sense of movement. At the rear, the Civic's wider track gets complemented by new hind light that emphasizes traction on the road and a beautifully raised, aerodynamically efficient rear lip on the trunk lid.
The 2022 Honda Civic Prototype interior features a dash that is free of visual clutter, reducing jagged lines and tears to give chauffeurs crisp, clear views of the road. It will also showcase several new technologies found in most new Honda models, including a fully digital instrument cluster and a 9-inch high-resolution audio touchscreen fixed on the Bass panel.
2022 Honda Civic Prototype Safety and Popularity
The future Honda Civic will feature several new passive and active safety systems. That includes an enhanced set of Honda Sensing driver assistance and safety technologies and multiple novel airbag designs.
When it comes to popularity, this Honda Civic will continue to build a legacy in North America. Every Civic Sedan vehicles traded in Canada will get made at Honda's Canadian facility in Alliston, Ontario. But for now, the Civic hatchback will get manufactured in Indiana.
Contact Number 7 Honda For More Information
For more details about the upcoming 2022 Honda Civic Prototype, contact us. We will be more than happy to schedule an appointment to test drive this vehicle when it arrives and can help you secure your financing needs.
Make an Inquiry